Sample real-world problems

Below we present sample problems solved by our code MOPED. The underlying model is the free material optimization (FMO) problem that aims at optimizing the distribution of the material and the material properties.

All problems were solved by or in cooperation with EADS GmbH in Munich. The first version of MOPED was developed under a BMBF (Germany) Project Optimization of Discrete and Continuous Mechanical Structures.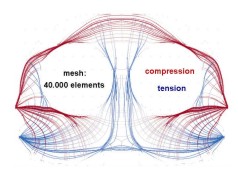 Design of stiffeners in a cross-section of a fighter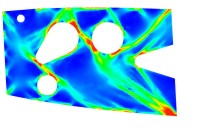 Design of ribs in the leading edge of the new Aribus A380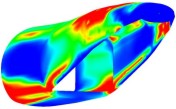 Design of a rear part of the fuselage of a transportation airplane

---
Michal Kocvara
August 30, 2003